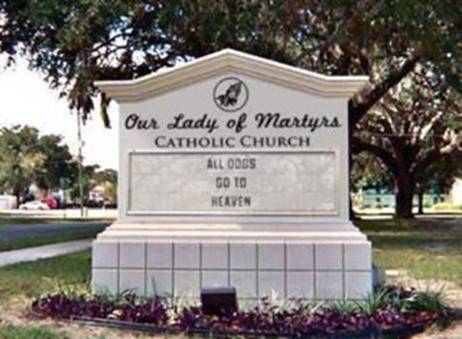 Supposedly this was a 'church signs' debate, played out in a Southern US town, between Our Lady of Martyrs Catholic church and Beulah Cumberland Presbyterian church. From top to bottom you see the response and counter-response over time... The Catholics are displaying a much better sense of humor. One gets the impression that the Presbyterians are actually taking this seriously. The churches face each other across a busy street.
---
All Dogs Go To Heaven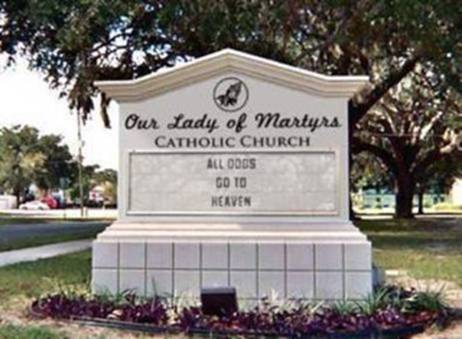 ---
Only Humans Go To Heaven Read The Bible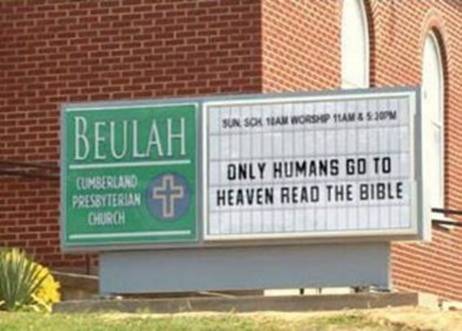 ---
God Loves All His Creations Dogs Included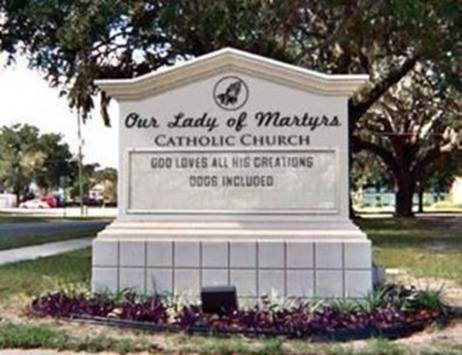 ---
Dogs Don't Have Souls This Is Not Open For Debate
)
---
Catholic Dogs Go To Heaven Presbyterian Dogs Can Talk To Their Paster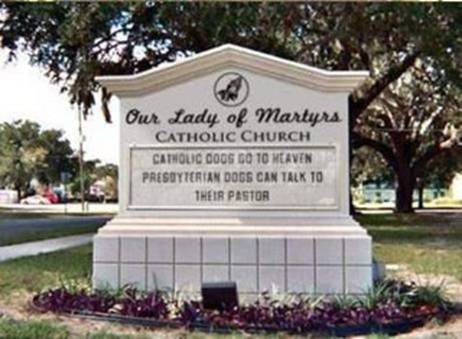 ---
Converting To Catholicism Does Not Magically Grant Your Dog A Soul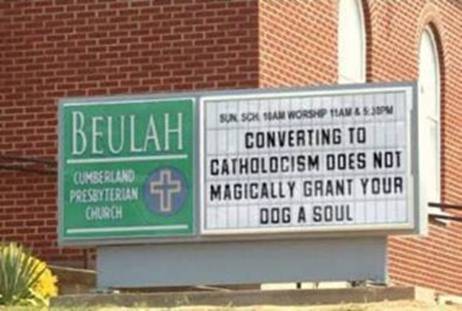 ---
Free Dog Soul With Conversion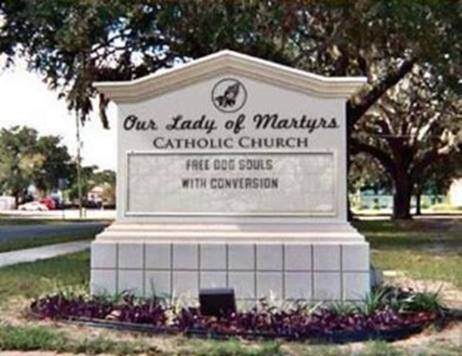 ---
Dogs Are Animals, There Aren't Any Rocks In Heaven Either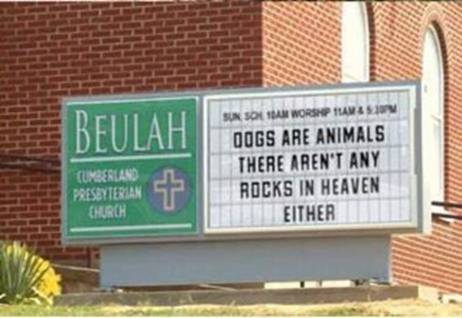 ---
All Rocks Go To Heaven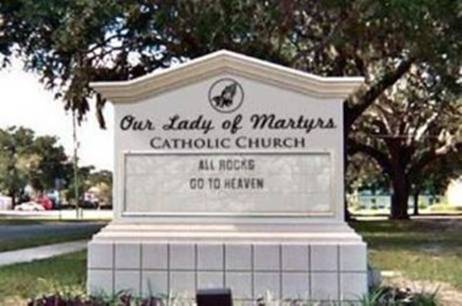 ---
Sadly as a photographer I have some doubts about it authenticity as only the letters change on the pictures, nothing else. If they really were done over time other things would change, but it's still very amusing :-)
Join the newsletter to receive the latest updates in your inbox.