Mama Squirrels Kick Ass!
A dog pins down a baby squirrel - mama squirrel sees from the tree and leaps (literally) into action, and kicks the dog's ass.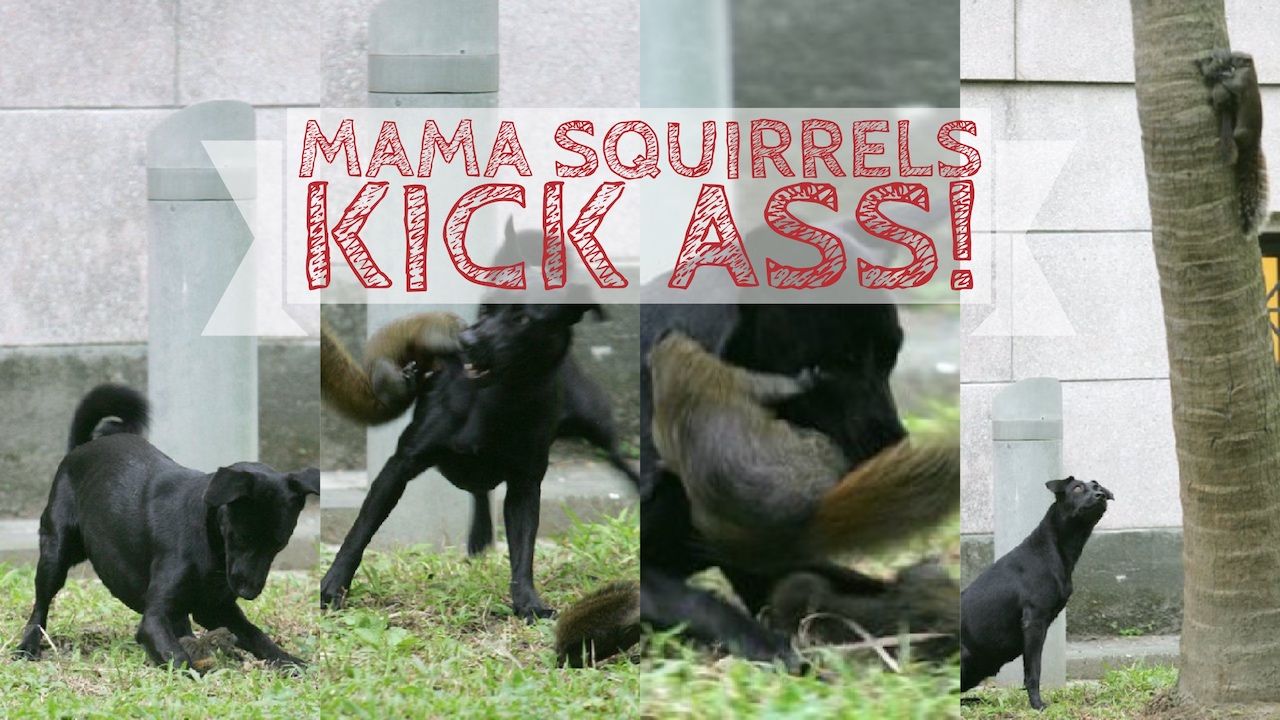 Dog - 0, Squirrel - 1
This was sent to me by a friend in South Africa. No idea who the photographer is, but the sequence is absolutely wonderful.
Lab has baby squirrel pinned down....and...Mama Squirrel sees it (from above)!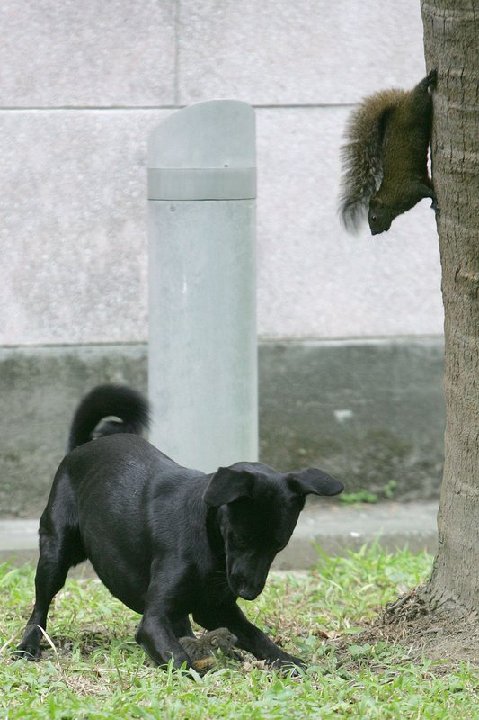 Mama takes action!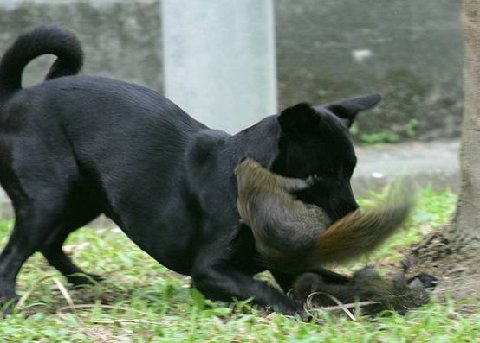 Dog gets it from Mama and baby gets away!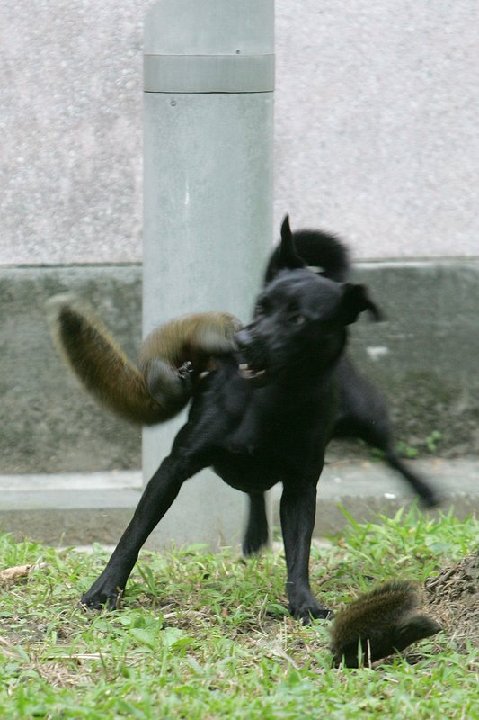 Mama consoles baby and ... look at the dogs' face - he just has to be thinking ....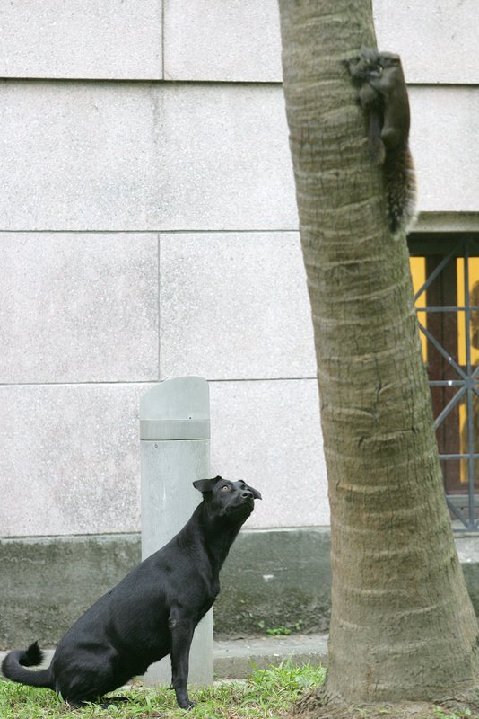 "What the hell just happened? Did I just get my ass kicked by a squirrel?!?"
---
"Squirrel Girl is basically a Silver Age character in the modern age, and that makes her a fish out of water in a lot of ways. She likes being a superhero. She likes fighting crime. She doesn't sit around brooding in the darkness of her Squirrel Hole trying to figure out new ways to make crime pay." — Ryan North