A gardening update and catching rain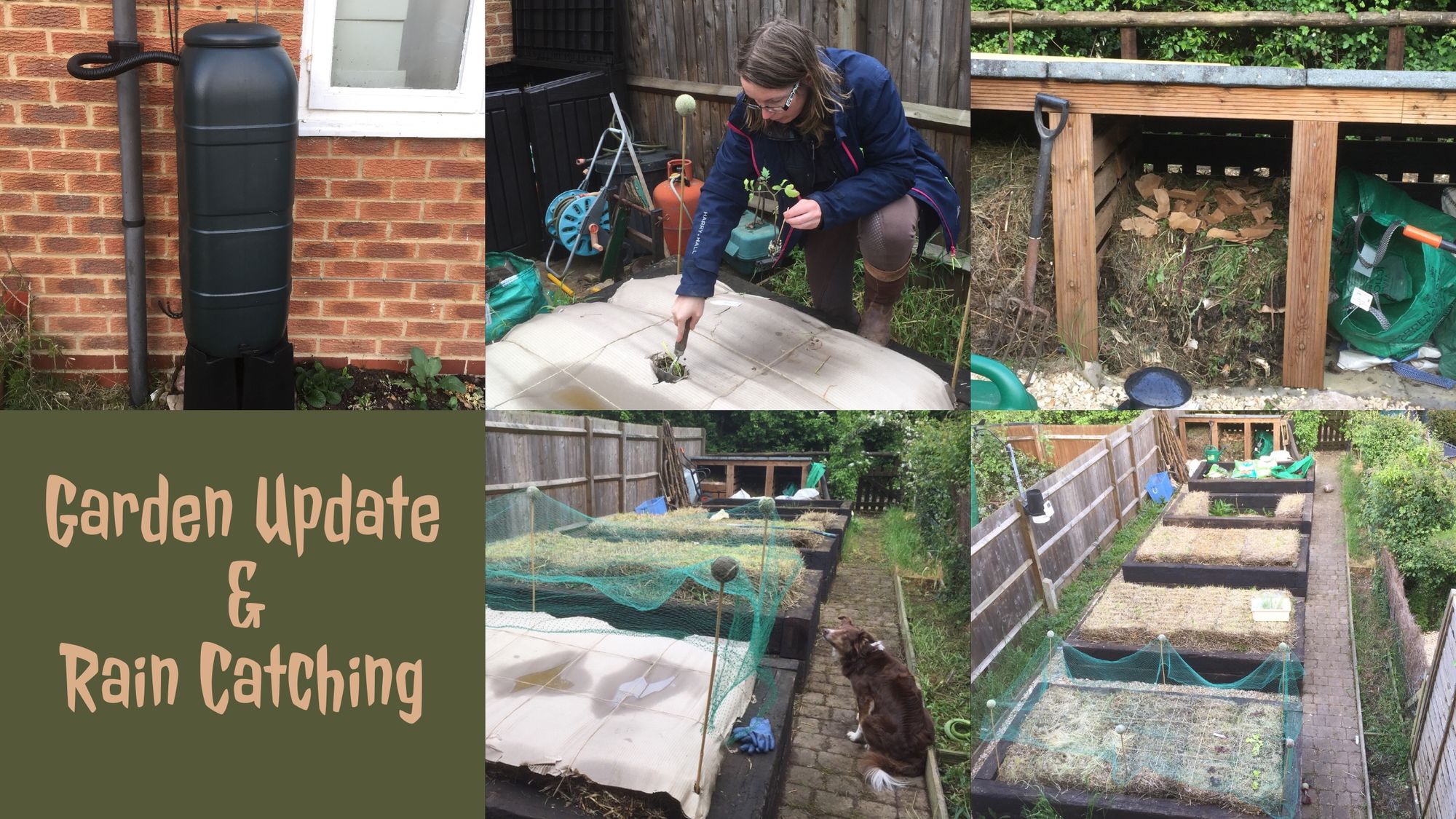 Just realised I haven't done a gardening update in a while.
We didn't do much planting last summer - a combination of events, but with a bit more time this summer we're hoping to get more done.
Anyway the garden now looks like this ...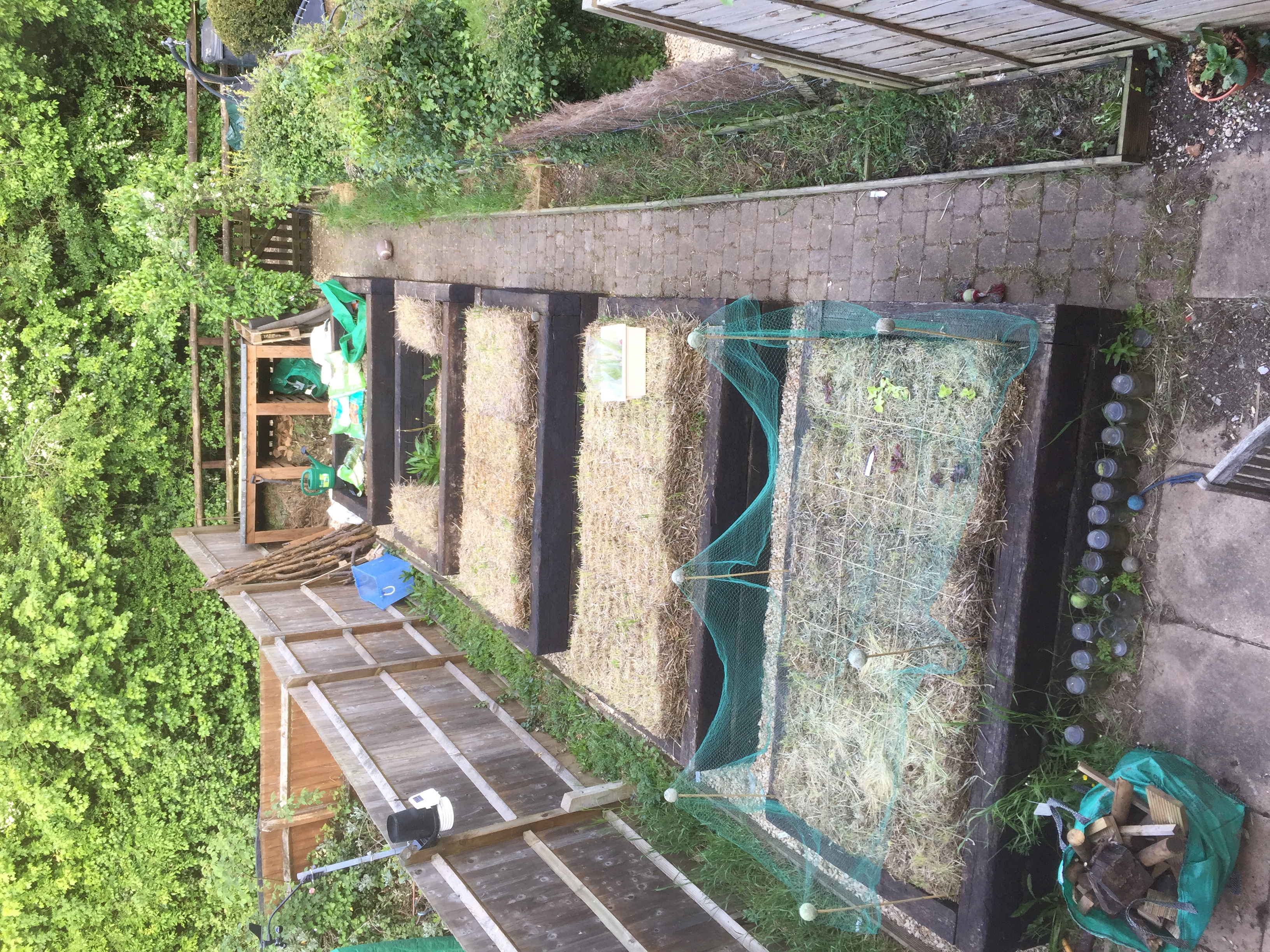 So the layout and the hard landscaping are all complete. We have the five main raised beds, with two long beds down the sides. The one on the left hand side of the picture against the fence is south facing so we're thinking that it would be perfect for fruit.
This design is a compromise becasue we lose quite a lot of ground space to paths round the beds, but the flip side is it does mean that all the beds are very easy to get to even with a wheel barrow and you don't have to bend over too much :). The path width was calculated to allow a wheelbarrow down each.
And the compost bins are up and running ...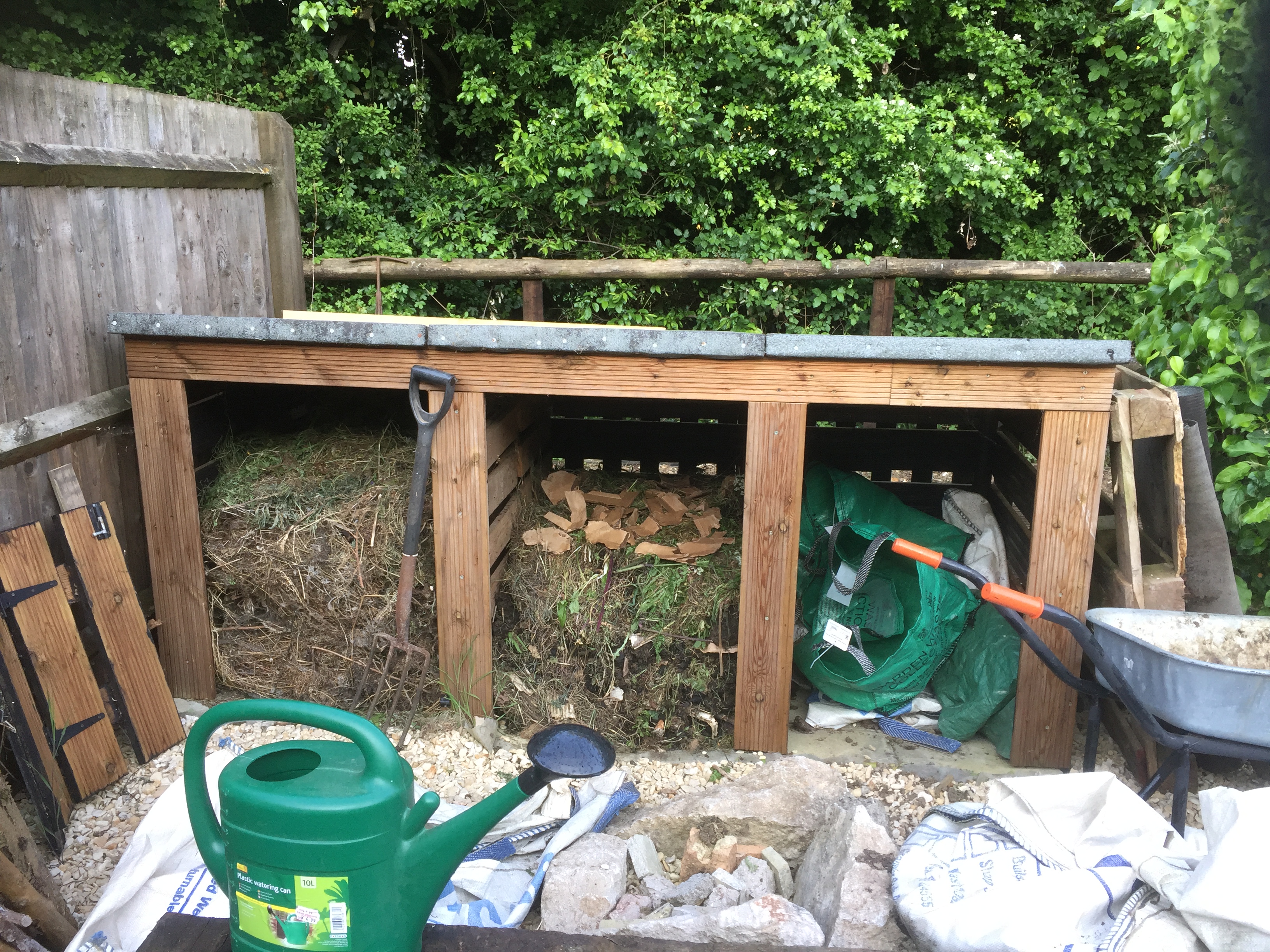 However we did do one new job over the weekend. We put in a new water butt in the front of the house and insert a shunt into to the downpipe from the roof so we can catch the rainwater. It's always been possible to do this because the downpipe runs down our part of the wall :). It channels water from our roof and a little bit of the neighbours. We got the water butt from Homebase and it was a real bargain - £19.87 for a 100L slim line water butt, a kit to divert water from the downpipe, and a stand for the water butt.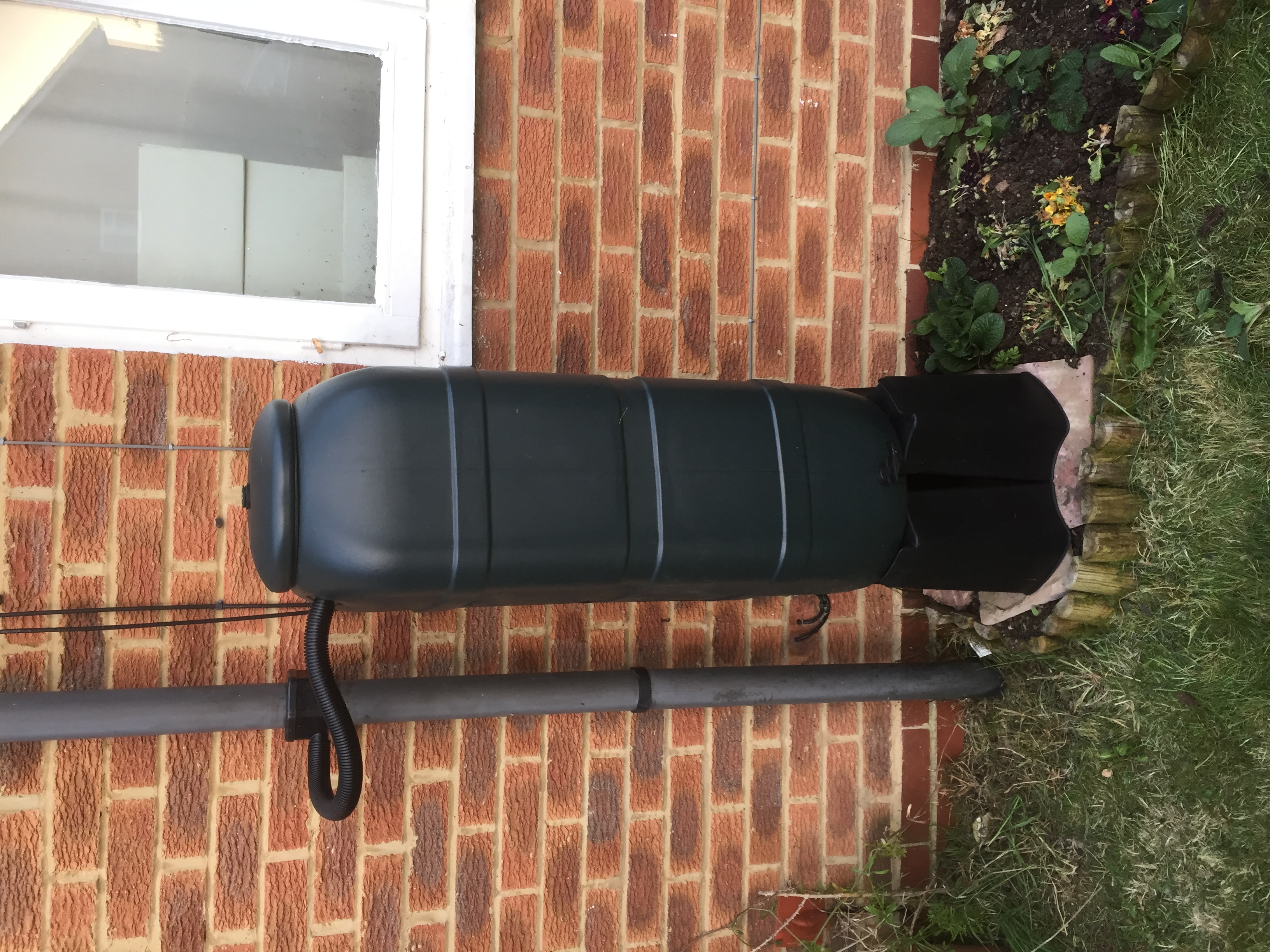 Yes, I know the water butt is a little bit high at the moment for the water divert, but we're expecting it to settle a bit as the water goes in as 100L = 100kg of weight after all :)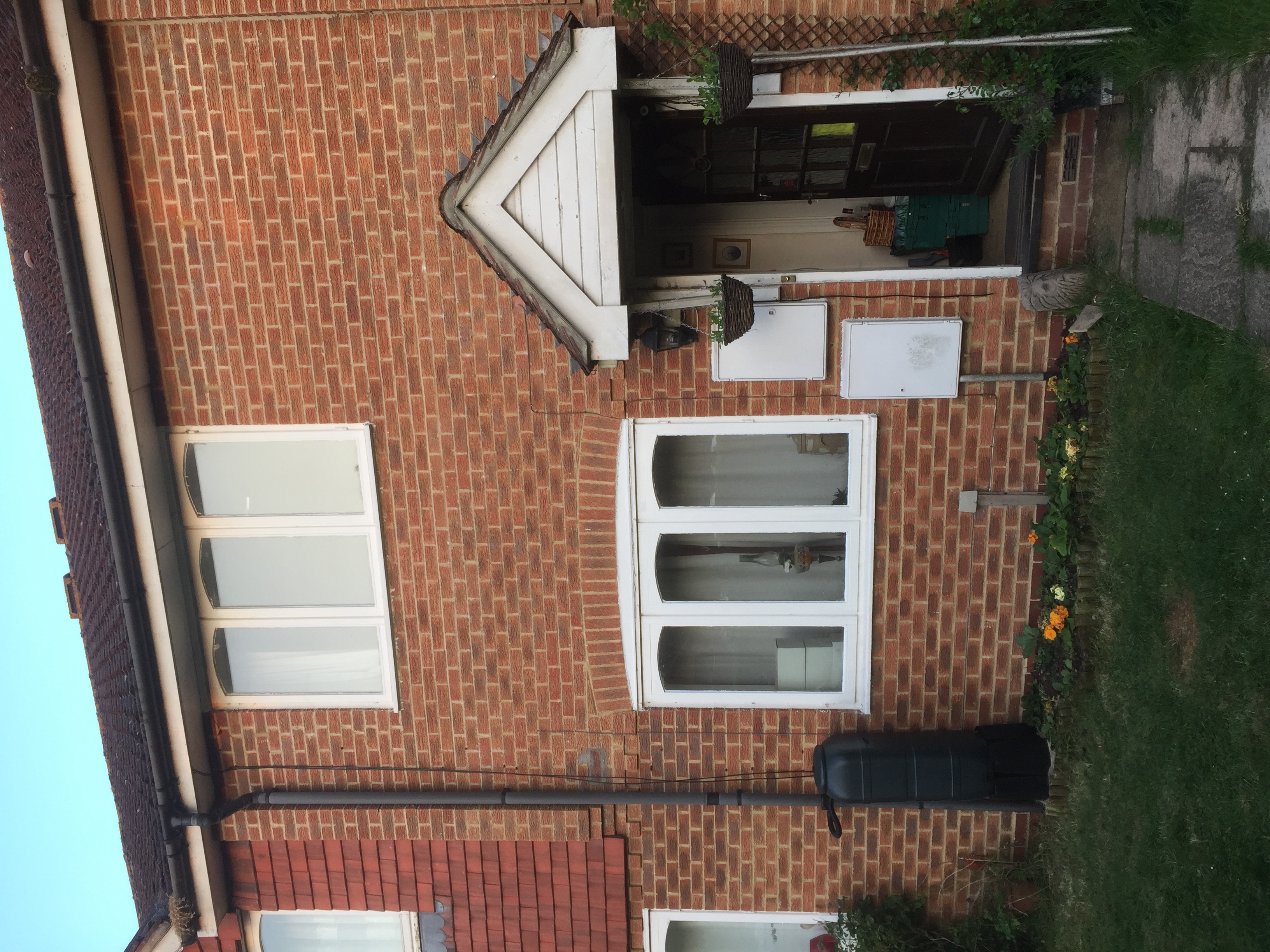 An extra water butt is especially relevant at the moment as it's been the driest winter in 20 years. And there are fears of UK drought after months of low rainfall